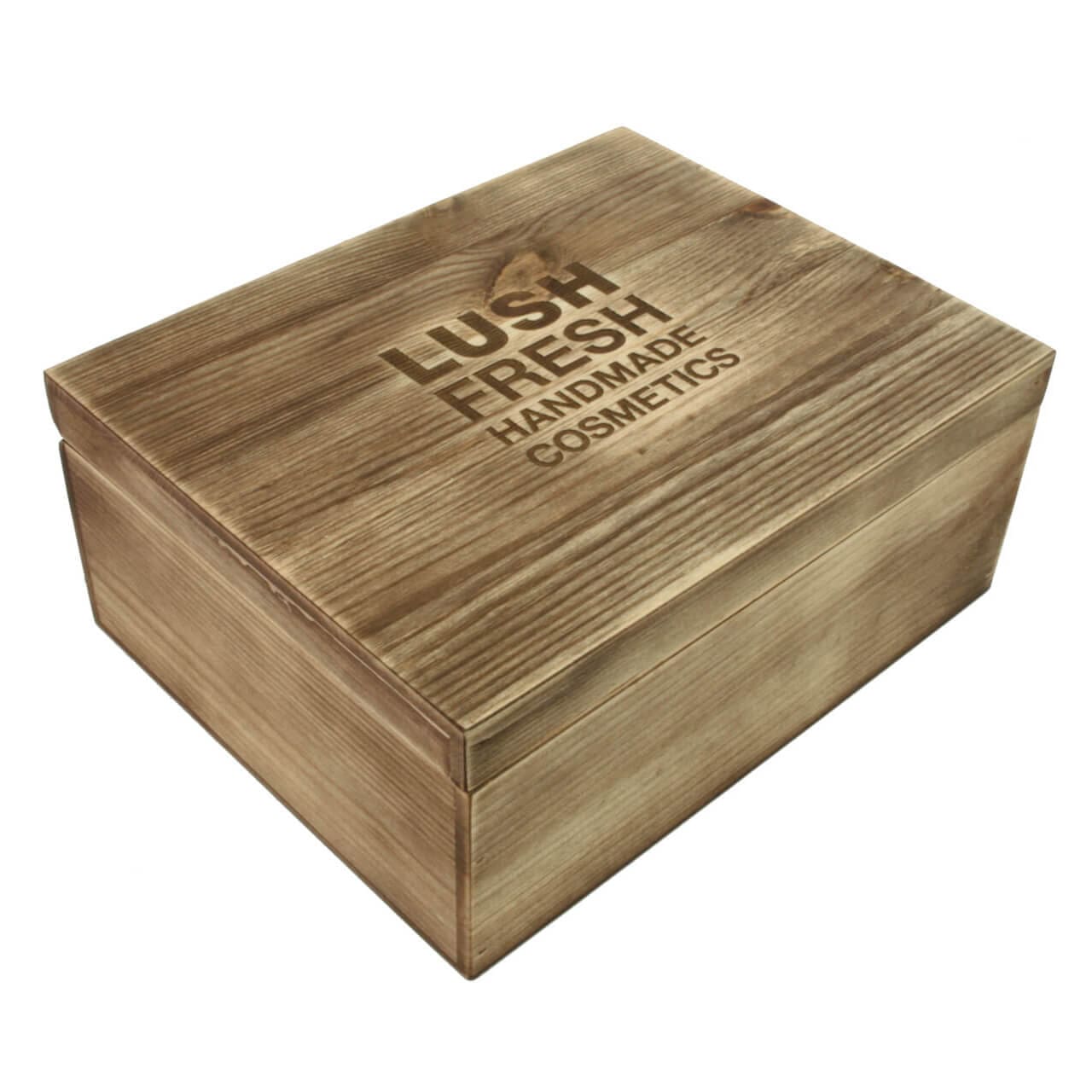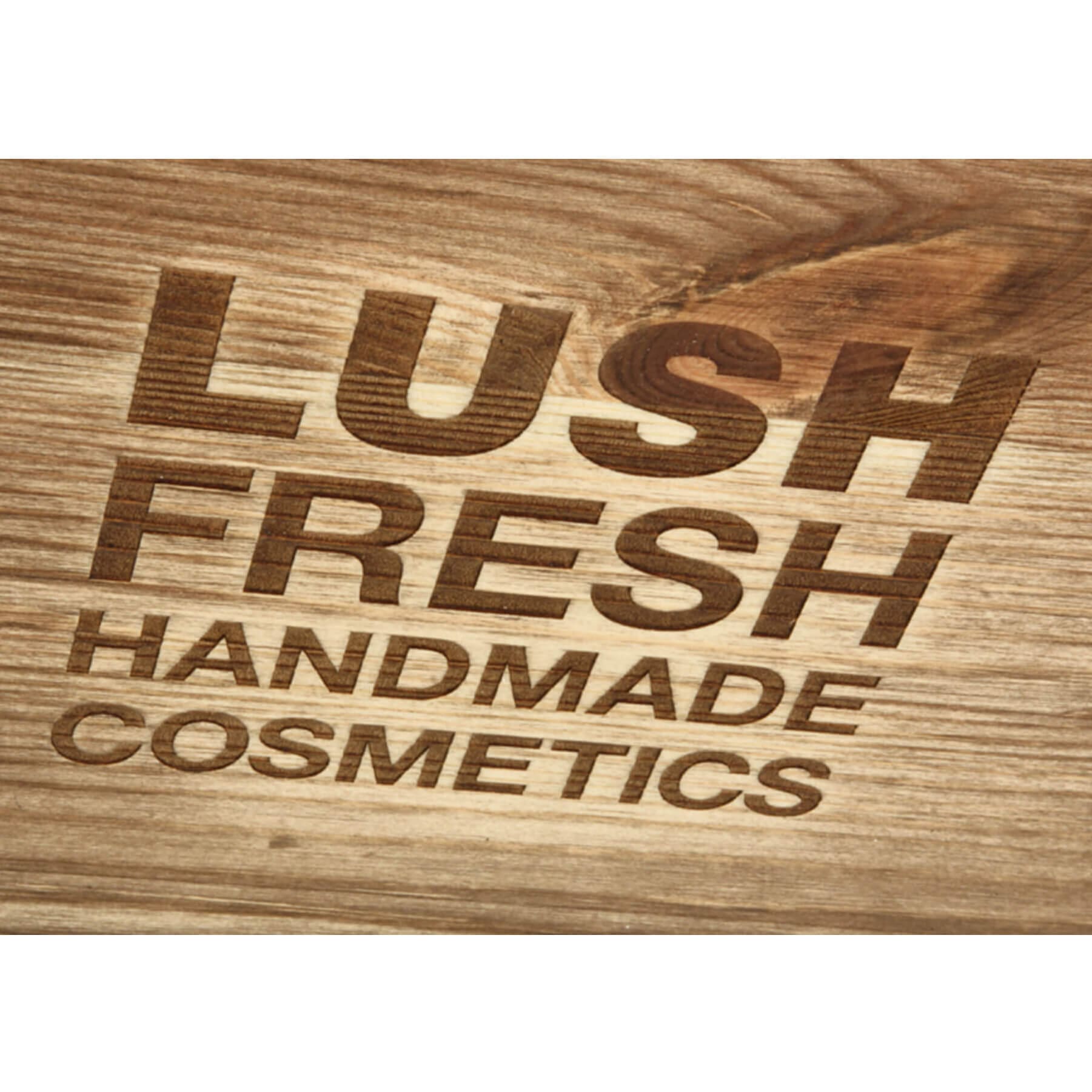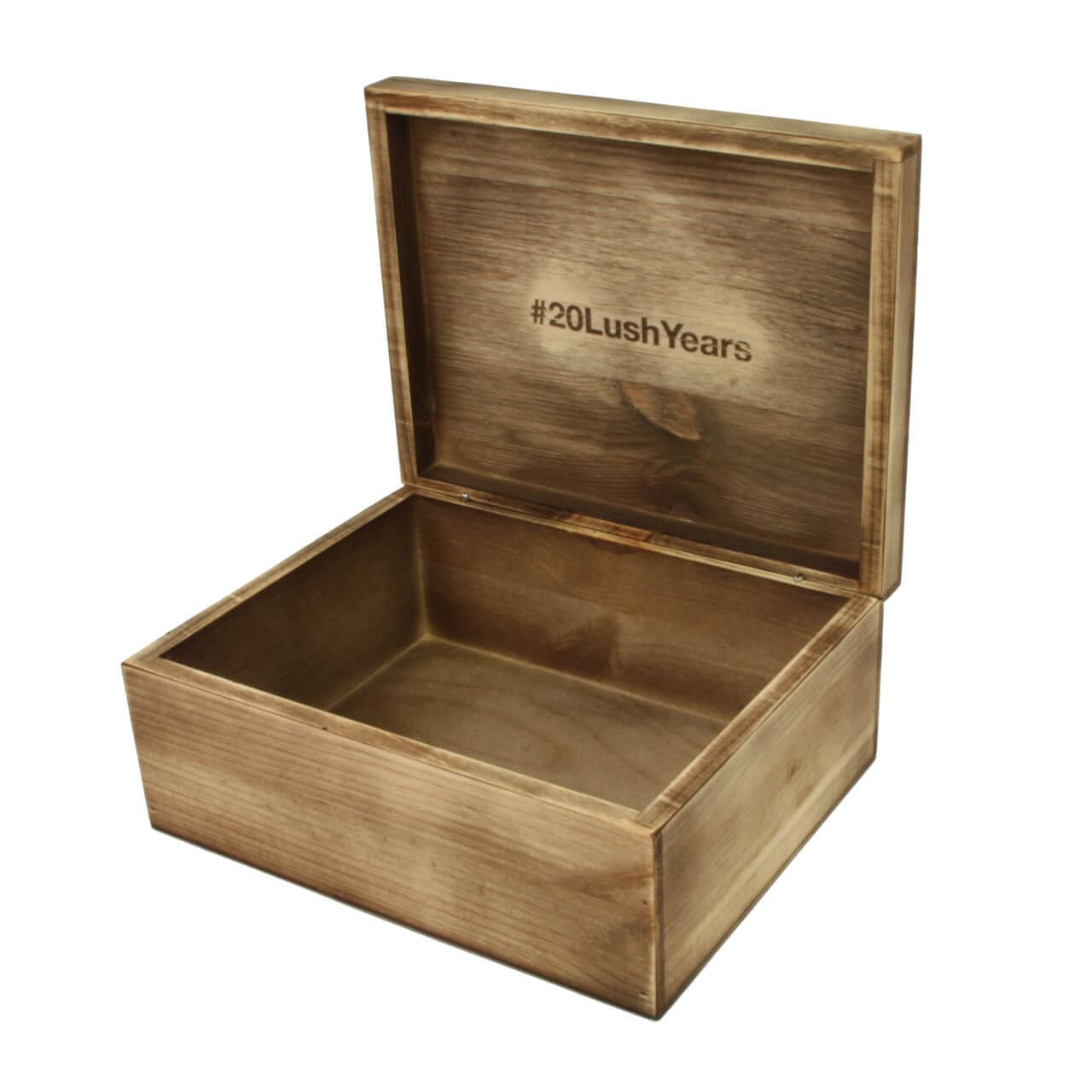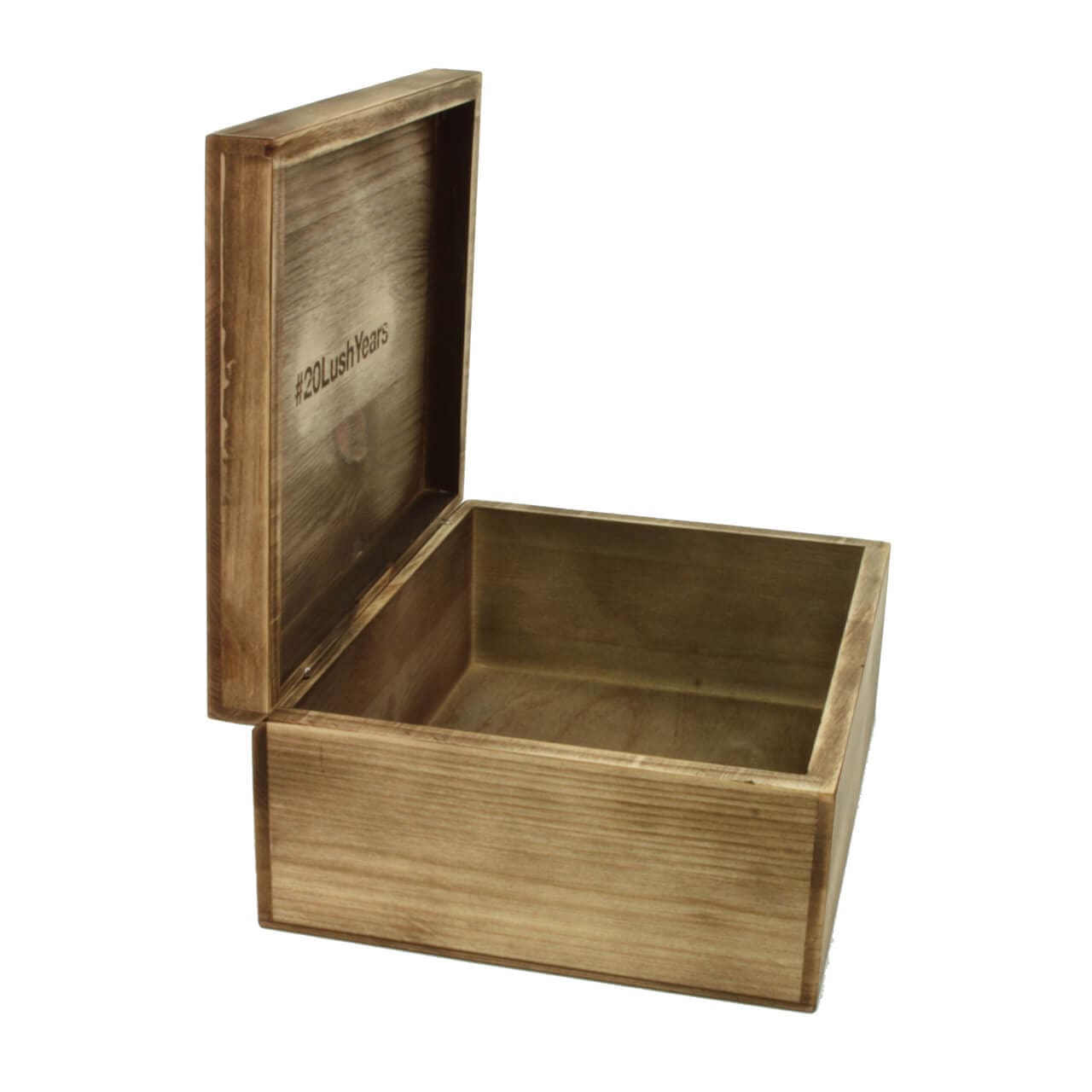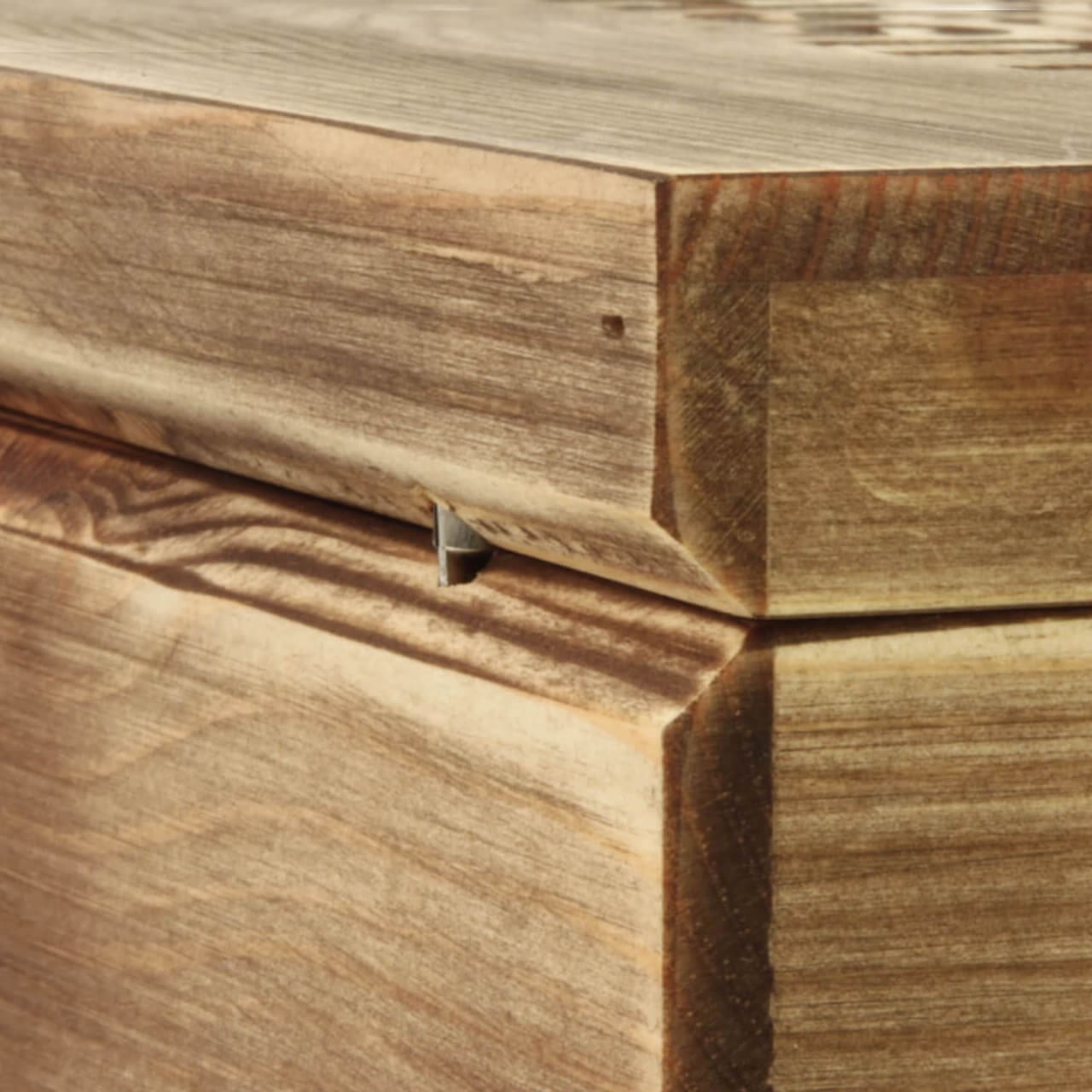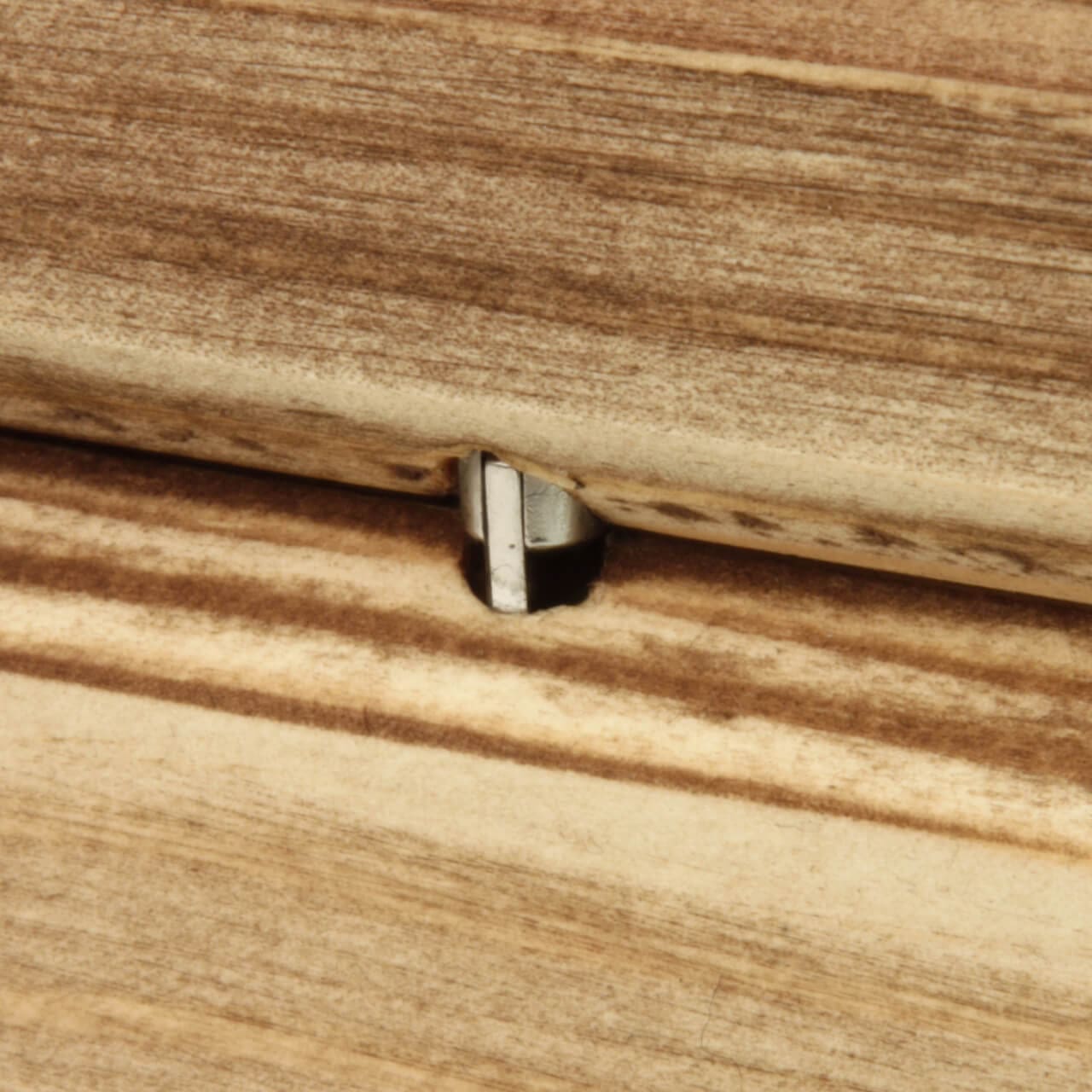 To celebrate Lush's 20 year anniversary they gifted valued partners with a box of goodies and needed Bespoke wooden packaging to house it all!  Moran's were the ideal choice to make these bespoke wooden boxes as we share Lush's commitment to the environment.
For the box itself we kept a natural wood feel, with some staining and aging to give the box a rustic look, and finished with a naturally blended oil rather than a lacquer.  This brought out the colouring while keeping the natural feel to the finish. The branding inside and out was laser engraved with the natural stains making them a part of the box.  It was completed with discreet hinges to create a better aesthetic and make the bespoke wooden packaging a touch more premium.
Check out #20lushyears on Twitter for a few happy recipients!